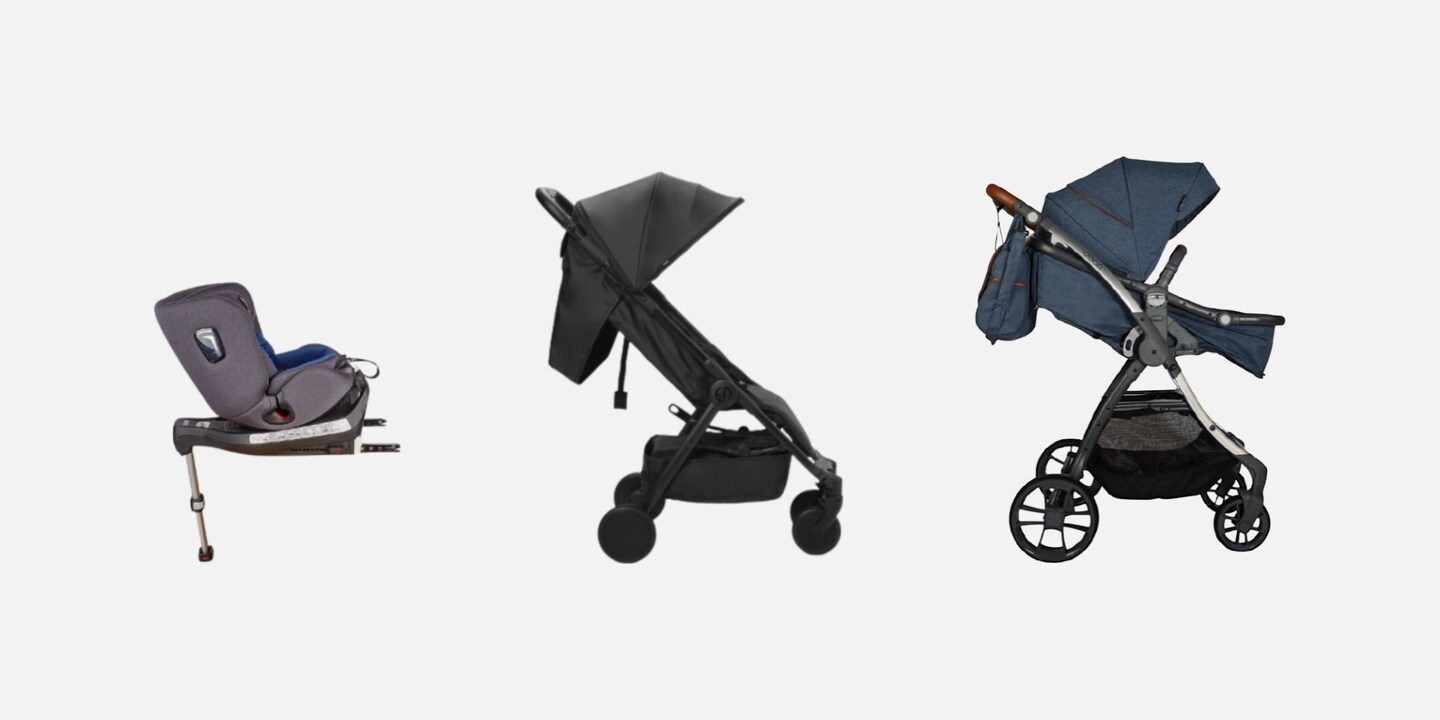 Discover new strollers, car seats and tricycles
We've just expanded our baby transport range! Discover the new arrivals from Elodie, Coccolle, MoMi and more. Here are some highlights.
Thanks to the new brands in our range, we can now offer you an even wider selection of baby bouncers, bedside cots, baby carriers, balance bikes, car seats and pushchairs.
Elodie
Elodie is a Swedish designer brand that makes everyday baby products with a focus on functionality, design and durability. Elodie has a very wide range of products – from hooded towels and pacifiers to bibs and pushchairs. Here are some highlights from the Elodie pushchair range:
Discover all Elodie products here.
Coccolle
Coccolle is another new addition to our range. Coccolle offers baby walkers, tricycles, car seats and pushchairs.
Discover all Coccolle products here.
MoMi
MoMi offers a wide range of baby products, like baby bouncers, high chairs, car seats and pushchairs.
Discover all MoMi products here.
Jedo
Jedo manufactures pushchairs and car seats.
Discover all Jedo products here.
Mamalove
Mamalove offers car seats and tricycles.
Discover all Mamalove products here.
Hoppediz
My personal highlight from the Hoppediz brand: the baby carriers.
Discover all Hoppediz baby carriers here. Discover all Hoppediz products here.
On the lookout for a car seat? Check out our entire range of car seats here. Is it pushchairs you're after? Then click here to check out our entire range of pushchairs.
---

I love travelling and getting to know new countries and cultures. Of course, trying local foods is a must when I'm abroad. When I'm at home, I enjoy spending time with my friends and family and playing the board game Brändi Dog. *and yes I admit it, I am very bad at losing. As a new aunt, I like shopping gifts for my nephew. My favourite gifts are things parents would never get their kids😊. My life motto: stay curious and learn something new every day.
---
---