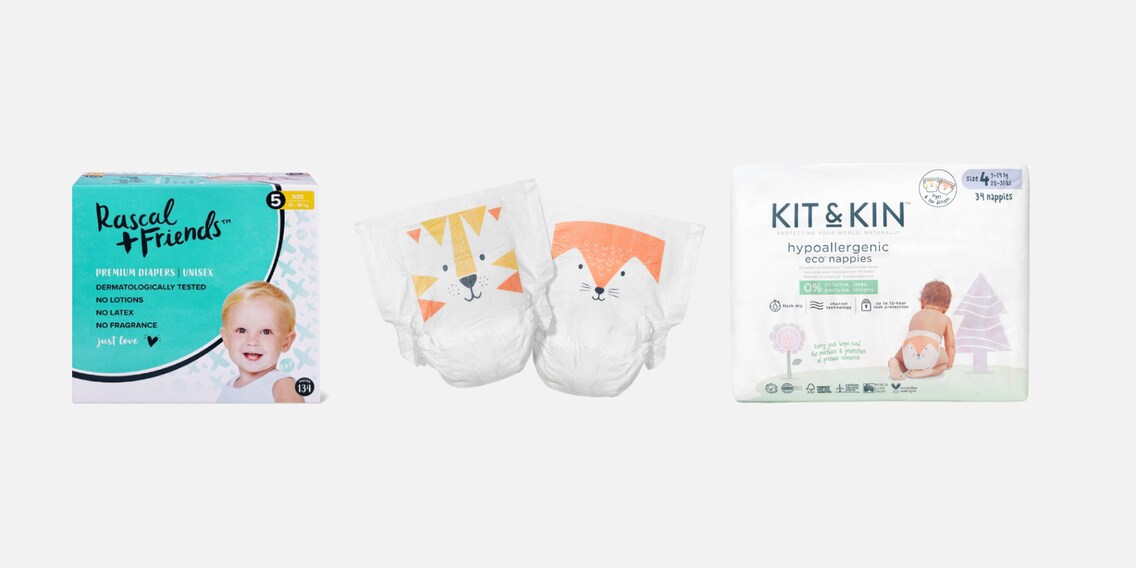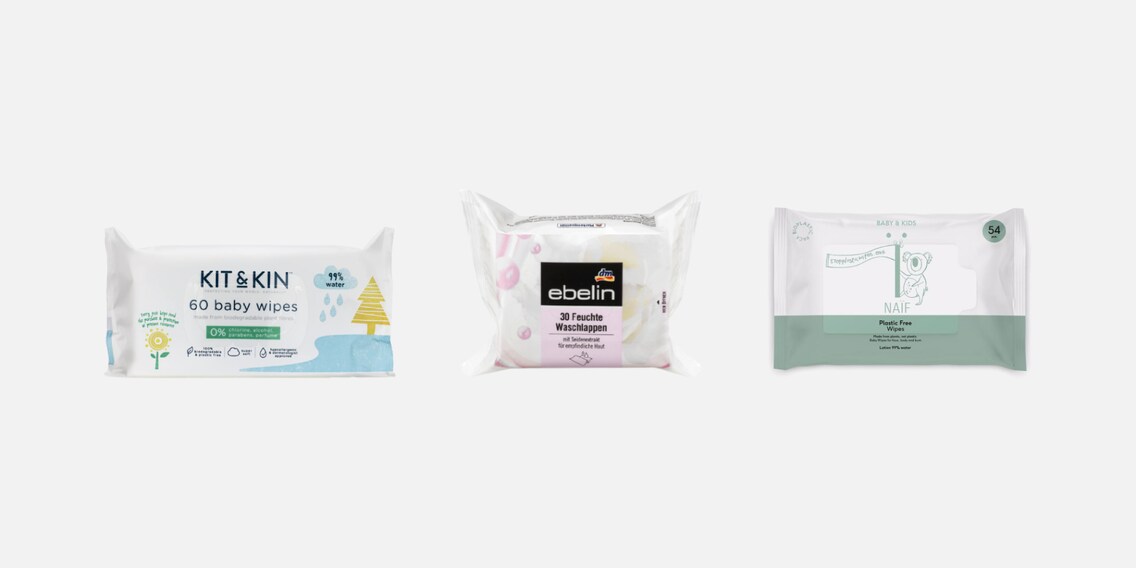 Discover diapers and wet wipes by Baby Spice and other brands
Good news: we've expanded our diaper range! You'll now find monthly boxes from Rascal + Friends, or completely new brands like Kit & Kin, Libero and Popolini.
When it comes to changing diapers, tried and true is often preferred. Some place a lot of importance on the brand, while others value sustainable and local production. We aim to have the perfect diaper for all parents – and preferences – in our range.
Rascal + Friends
Rascal + Friends offers premium diapers made without harmful substances. They're absorbent, soft as silk and gentle on sensitive baby skin. Sizes three, four and five are now also available in monthly boxes.
Discover all Rascal + Friends products here.
Sustainable diapers from Kit & Kin
Kit & Kin is an English brand. Emma Bunton, also known as Baby Spice from the Spice Girls, is the founder. She launched the Kit & Kin brand with her husband in 2017, after becoming a mum. According to the manufacturer, all diapers, wipes, skin care products and baby clothes are made of 100% organic cotton and contain only gentle ingredients and materials without harsh chemicals. This makes them particularly well suited for sensitive skin. Kit & Kin offers disposable diapers, diaper pants and cloth diapers. Here are a few highlights:
Discover all Kit & Kin products here.
Libero – the premium diaper from Sweden
Libero meets high standards for sustainability and eco-friendliness with the Nordic Ecolabel. Additives such as perfumes and lotions aren't used in its products, making them ideal for sensitive skin. Dermatologically tested and recommended by Asthma Allergy Nordic.
Discover all Libero products here.
Cloth diapers from Petit Lulu and Popolini
Expanding our range of cloth diapers is another point of focus for us. Here are some new arrivals from Petit Lulu and Popolini:
Discover all Popolini products here.
See all new arrivals in our diaper range here.
Naïf care products: plastic-free baby wipes
Naïf is a care product brand from The Hague. Naïf skin care products are made from natural ingredients, contain no unnecessary additives and are suitable for all skin types – and for old and young. All Naïf products have been developed and produced with no testing on animals and are 100% vegan. Naïf's plastic-free baby wipes are made from eucalyptus fibres, which means they're biodegradable. Naïf didn't neglect packaging, either; it's made from bioplastic, with sugar cane as the main ingredient. To provide the best possible care for baby's skin, the wet wipes are made of 99% water and are free from alcohol and fragrance.
Discover all Naïf products here.
dm ebelin wet wipes
Thanks to the exclusive collaboration with dm-drogerie markt, Germany's top drugstore chain, 300 products from selected dm brands are now available at Galaxus, with more to come. Here's a selection of dm wet wipes:
---



I love travelling and getting to know new countries and cultures. Of course, trying local foods is a must when I'm abroad. When I'm at home, I enjoy spending time with my friends and family and playing the board game Brändi Dog. *and yes I admit it, I am very bad at losing. As a new aunt, I like shopping gifts for my nephew. My favourite gifts are things parents would never get their kids😊.

My life motto: stay curious and learn something new every day. 
---
---