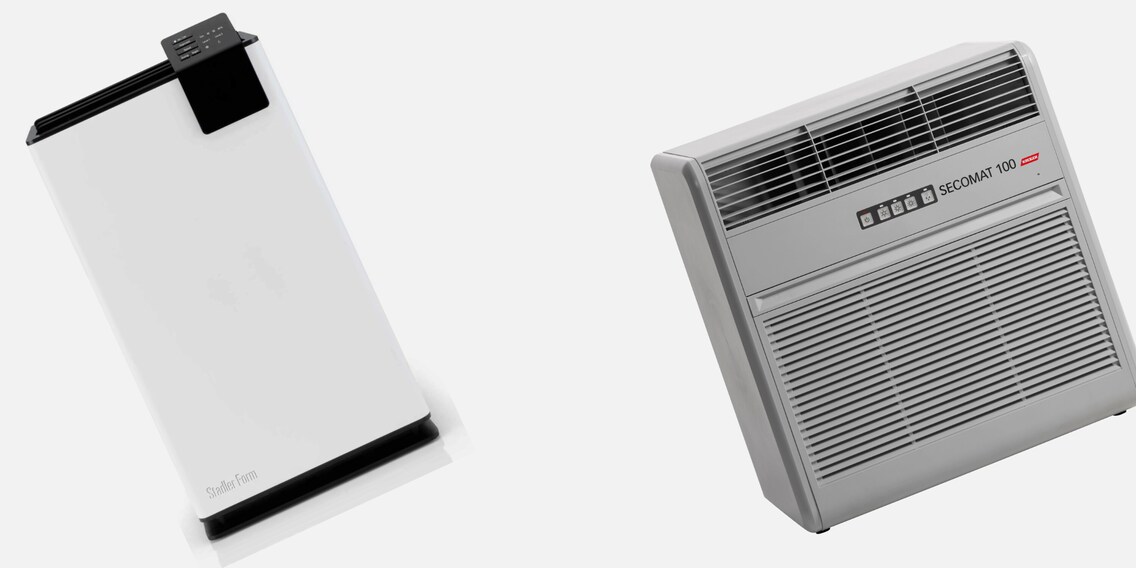 Dehumidifier replacement programme from smart-dry

01.07.2023, ends 31.12.2023
Translation:
machine translated
Would you like to replace your old dehumidifier with a new efficient device? I would be happy to briefly explain the motivation and promotion programme of ProKilowatt and the Swiss Federal Office of Energy.
When you replace your old dehumidifier, you will receive a credit note of CHF 100 on eligible units through the motivation and promotion programme. Valid for units from CHF 350.
Voucher code
The discount applies explicitly only to the replacement of existing appliances. If your selected appliance is eligible, you can enter the code «ERSATZ100» under "Payment" and the discount will be deducted automatically. Cannot be cumulated with any other voucher promotions. .
Which appliances are eligible?
Eligible for this promotion are dehumidifiers and room air dryers that meet the following criteria:
It is a replacement of your existing dehumidifier with a condensing dehumidifier.
The unit costs more than CHF 350.
The installed electrical power of the new condensing dehumidifier is less than 2.3 kWel.
The replacement unit switches off automatically as soon as the target value is reached.
Here you will find the current eligible range.
For more information on the replacement programme and eligible products, please here.
---



When you don't find me at the swimming pool or drinking coffee, I devote my free time to Italian cuisine.
---
---