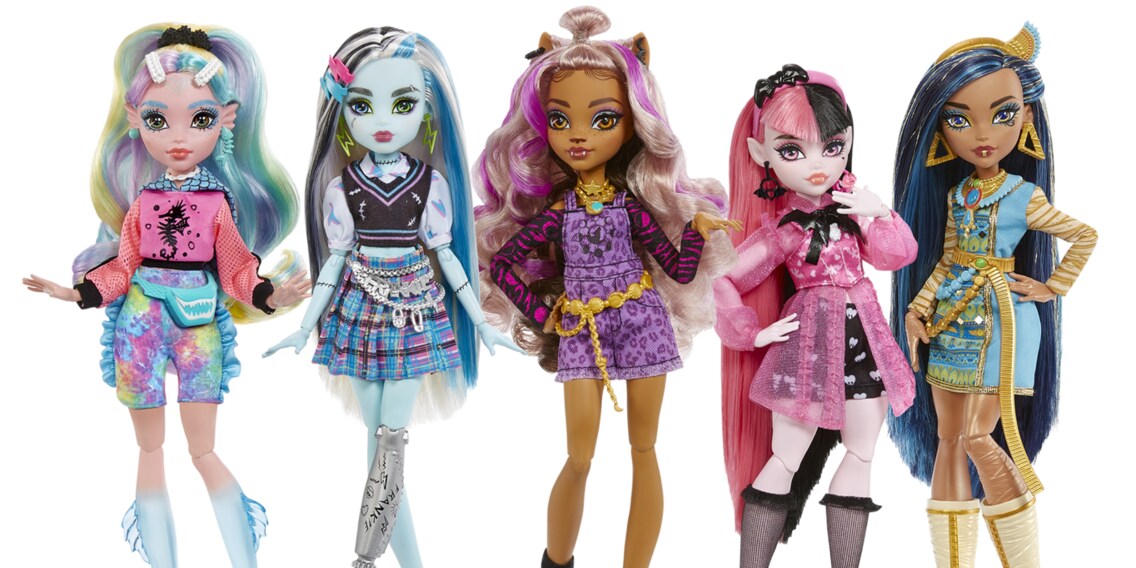 Creepy cute: Mattel presents dolls for the "Monster High" series

Translation:
machine translated
Instead of stereotypically blond and blue-eyed, these dolls are colourful, have wolf ears and their outfits are reminiscent of the street style of punks: You can now find the brand new "Monster High" toys in our shop.
In order to write this text, I, as a would-be toy expert, first had to find out what "monster high" dolls are. And I came to the conclusion: something like Barbies, only comparatively more extravagant. Oversized heads, colourful skin tones, unique head shapes and a really fancy style of dress characterise the dolls of the toy company Mattel.
On TV and in the nursery
Since 2010, Mattel has already been releasing the films and series in which teen friends Frankie Stein, Draculaura, Clawdeen Wolf, Cleo de Nile, Ghoulia Yelps and Lagoona Blue attend Monster High School.
Now there is a new edition of the popular dolls, which you can find in our shop now. According to Mattel, the new dolls impress with "bright colours and a diverse range of body shapes and sizes". With the exception of monster student Ghoulia Yelps, all the main characters are represented.
Dolls
Monster High Core Draculaura
Dolls
Monster High Clawdeen Wolf Doll With Pet And Accessories
Dolls
Monster High Frankie Stein Doll With Pet And Accessories
Fans of Ghoulia will have to be patient, according to Mattel: There will not be a new doll of her until January.
Each of the dolls wears an exciting outfit and is accompanied by a small pet. Cleo de Nile, for example, has a puppy at her side:
In addition to the dolls, Mattel is presenting two new playsets that can be used to re-enact the film and series.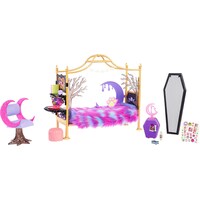 Dolls
Monster High Segreti da Brivido™ Colori Mostruosi™ Clawdeen Wolf™ Bambola
The dolls celebrate individuality and otherness
. "Monster High fans have always been deeply connected to topics that celebrate individuality and acceptance," Mattel's Lisa McKnight is quoted as saying in the accompanying press release.
By the way, the new line is inspired by the current show "Monster High: The Series". This has been on Nicktoons and the streaming service Paramount+ since 01 April 2023. If, like me, you're still not quite sure what these dolls are, you can also watch the monster girls in action on their YouTube channel:
Titelfoto: Mattel
---



A true local journalist with a secret soft spot for German pop music. Mum of two boys, a dog and about 400 toy cars in all shapes and colours. I always enjoy travelling, reading and go to concerts, too.
---
---