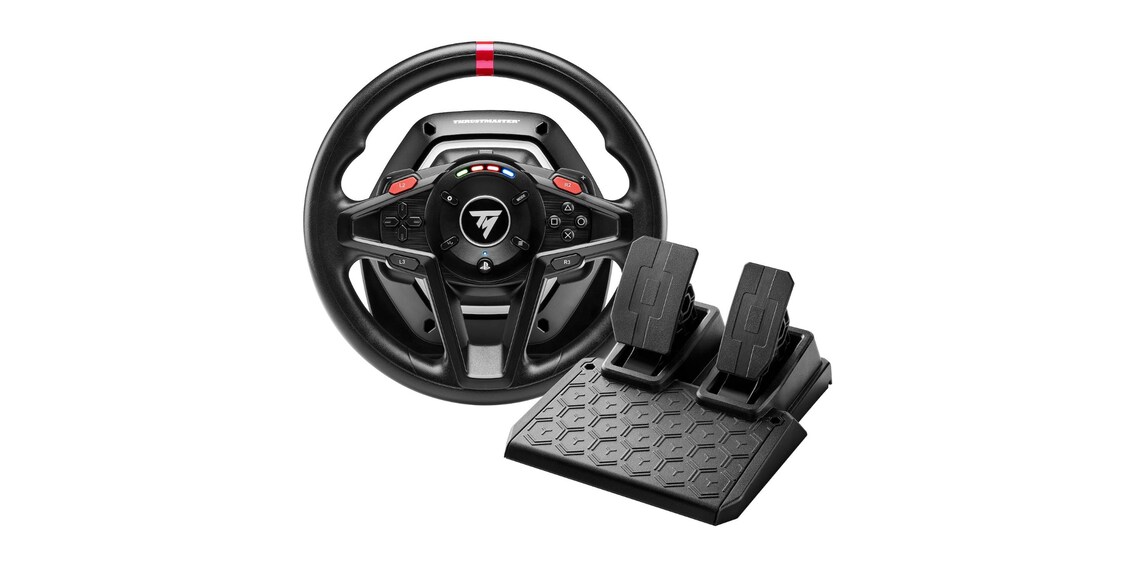 This article was translated automatically.
Conquer the racetrack with the new Thrustmaster T128 racing wheel.
Thrustmaster presents its racing fans with a new sim racing wheel for the living room. The T128, consisting of steering wheel and pedals, is equipped with features such as force feedback and magnetic elements and is priced in the entry-level range. Exciting enough to try it out right away!
You are curious and wonder how it feels to do a few laps on the race track like a pro? The T128 opens up the sim racing world. The racing wheel is designed for beginners, among others, and convinces with practical and innovative features such as Immersive Force Feedback, through which you feel live force feedback.
T128 (PlayStation 5, PlayStation 4, PC, Xbox Series X|S,Xbox One)
The T128 is compatible with PlayStation 5 and PlayStation 4, Xbox Series X|S, Xbox One and PC (Windows 10/11) and officially licensed.
Game controllers
Thrustmaster T128, Force Feedback Racing Wheel with Magnetic Pedals
Xbox Series X, PC, Xbox One X, Xbox Series S
For the Xbox version, the box additionally includes free access to hundreds of games with 1 month free subscription to the Xbox Game Pass Ultimate service.
Features
With immersive force feedback, you'll experience racing sensations right in your own home. The steering wheel shakes and vibrates highly sensitively to any change in speed, road surface, bumps and shocks, or loss of tyre grip.
The 4-colour LEDs flash when you need to shift into a higher gear and thus optimise the engine speed .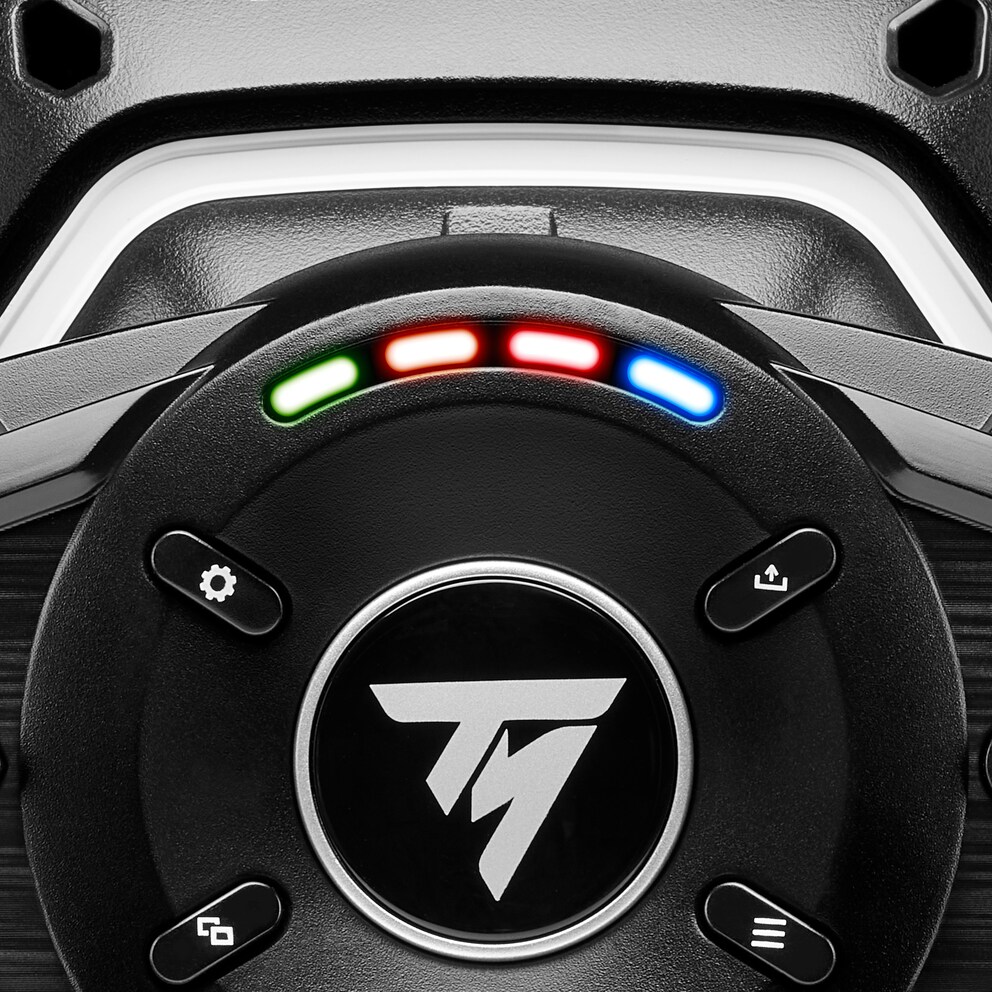 According to the manufacturer, HYBRID DRIVE technology delivers up to 20% more power than older Thrustmaster hybrid racing wheels such as those in the T150 series.
From classic cars to Formula 1 bolides - the innovative 13-button design is suitable for all types of vehicles and games.
A simple and quick mounting system allows the T128 to be mounted on desks and tables up to 5.5cm thick.
The magnetic 2-pedal pedal set with 12-bit precision shall not degrade with wear, even over time.
The magnetic paddle shifters (patented H.E.A.R.T technology) provide immediate responsiveness and a clear shift feel.
.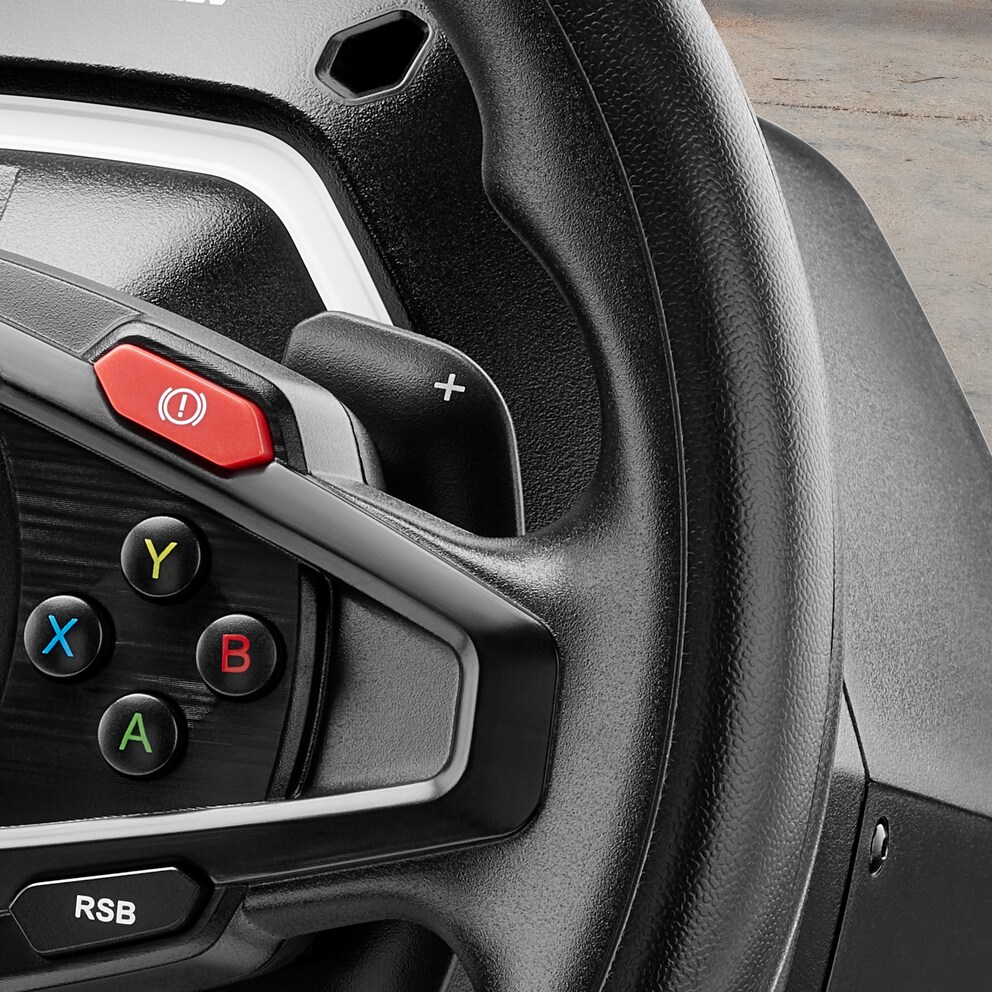 Something sounds familiar? You're right - the T128 can be called the little brother of the T248.
Game controllers
Thrustmaster T248 (Xbox, PC)
Xbox Series S, Xbox One S, Xbox One X, Xbox Series X, PC
Here's the full range from Thrustmaster.
---



Passionate about football – beer in hand after a win. Love cycling and am a dedicated dog-lover. I speak my mind, love interacting with others and am always excited to learn new things.
---
---
These articles might also interest you
Skeleton Loader

Skeleton Loader

Skeleton Loader

Skeleton Loader

Skeleton Loader

Skeleton Loader