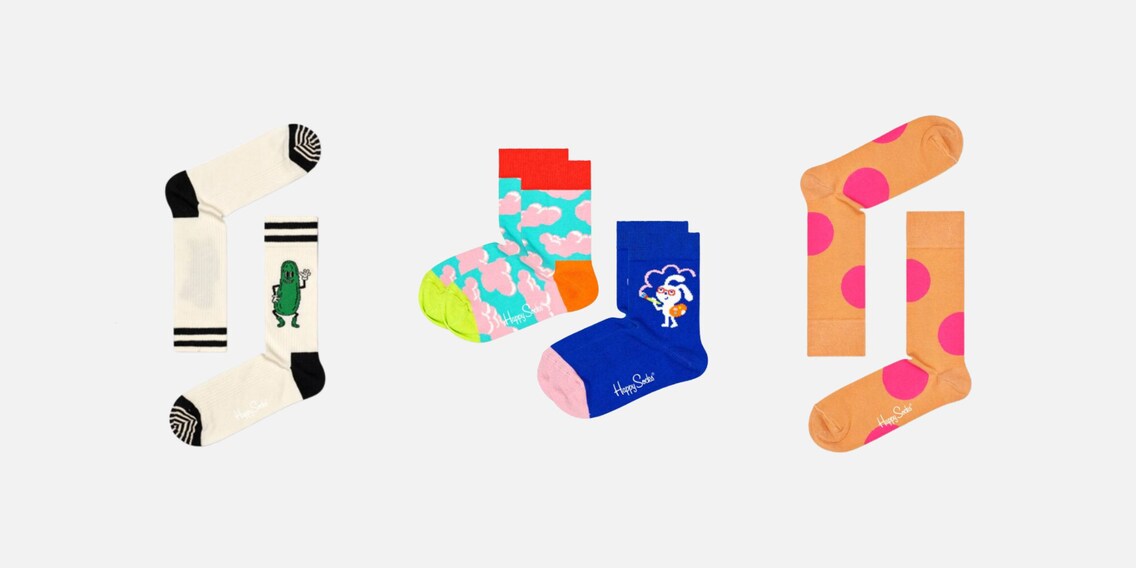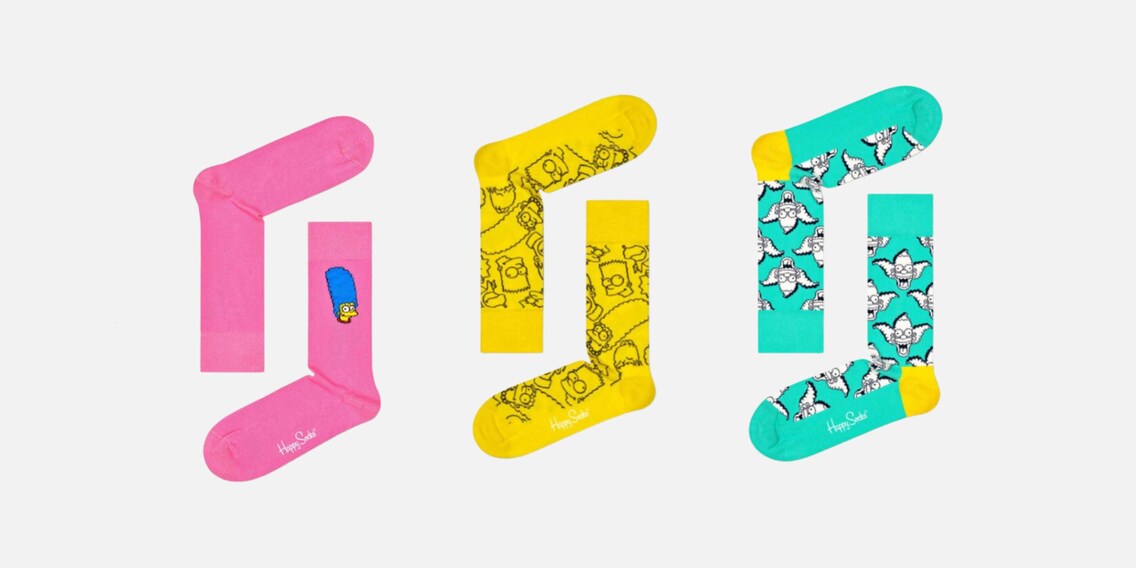 Cheerful and fresh Happy Socks for spring and summer have arrived\n
Translation:
machine translated
The Happy Socks spring and summer collection is all about summer, sun, ice cream and road trips, but there are also floral patterns and food motifs. So if you're in the mood for a sock box with a picnic design, you've come to the right place.
"The Simpsons"
The bright yellow cult family from Springfield was the model for this season's collection. The result is a collection of fun and colourful Happy Socks with all-over prints or individual prints, all in the typical Simpsons design with a high recognition factor.
Happy Socks for adults
Single packs
Sneaker socks in single and double packs
No-show socks in multipack
Direct to all Happy Socks for adults.
Happy Socks for children
Three-packs
Two-packs
Anti-slip
Direct to all Happysocks for kids.
Gift boxes...
When it comes to gift sets, Happy Socks outdoes itself every year. For spring 2023, the brand is again coming up with a selection of lovingly designed sock gift boxes: From a spaceship to a retro TV to a Simpsons box, there's something for everyone. >.
...for the big ones
...for the little ones
Direkt zu allen Geschenkboxen.
Go here for the full range of Happy Socks.
---



I'm passionate about the warm summer months, pasta and potatoes.
---
---