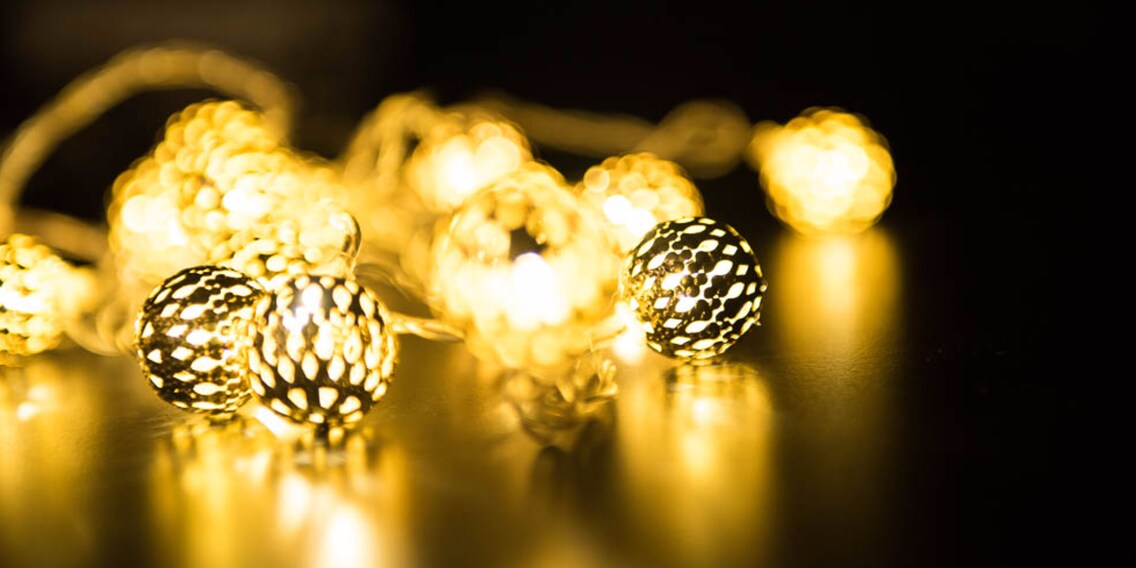 Pretty all year round: LED lights with golden baubles by Fascinating Lights.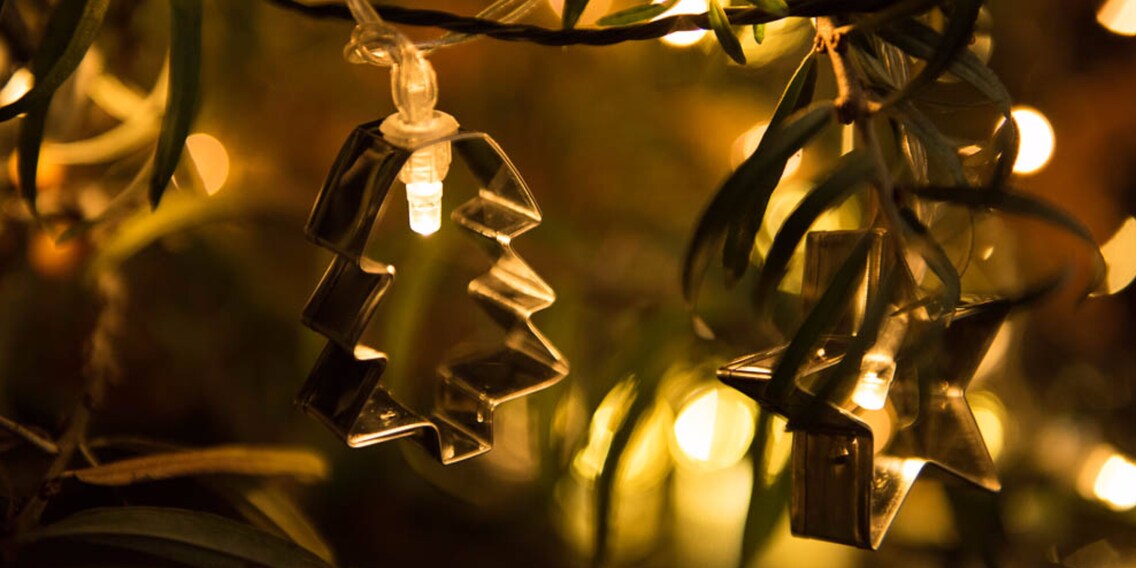 These LED lights by Star Trading are shaped like cookie cutters.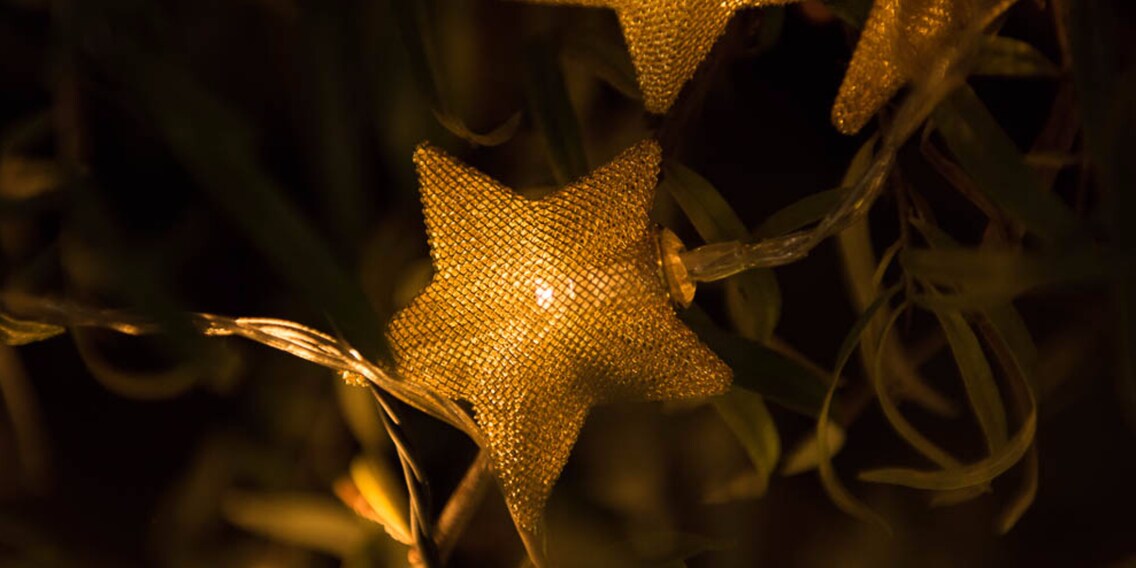 Subtle star-shaped highlights for your home: "Net Star" by Star Trading.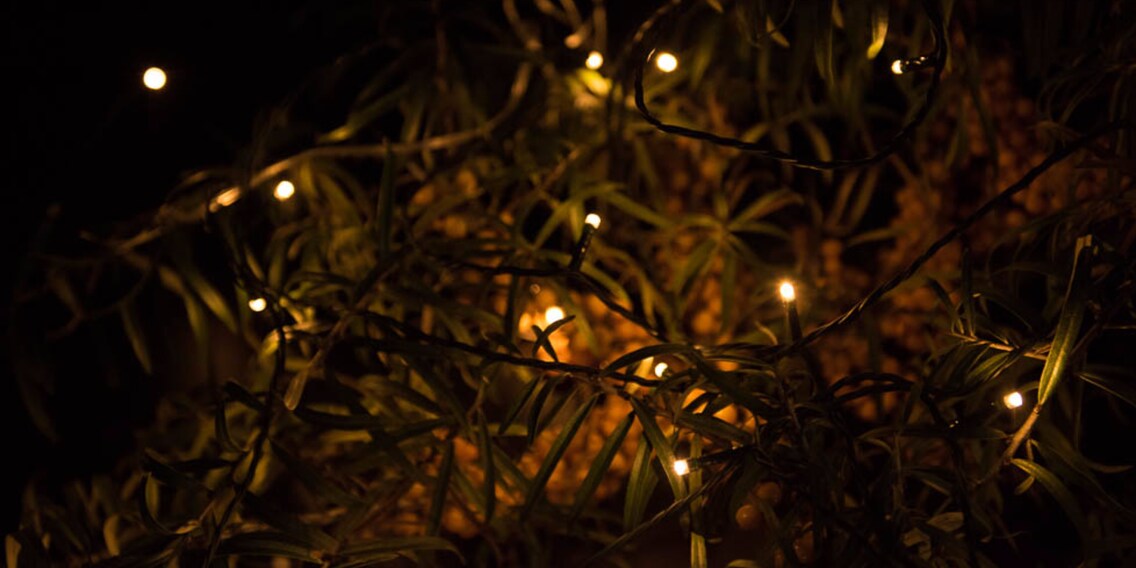 These subtle fairy lights can be used almost everywhere.
Can't wait til Christmas! Light up those fairy lights
Nothing sets the mood for Christmas quite like twinkling advent decoration. Magical fairy lights, glowing letters and safe LED candles – beautiful lights needn't necessarily go on the tree. Plus, they don't require cleaning up. Discover our favourites right here!
Fairy lights
Fun fairy lights
Baubles, stars and glowing cookie cutters: The choice of fun lights is huge.
Classic fairy lights
Sometimes less is more: More sober models also create impressive effects and can be used for many more Christmases to come. Battery-run chains of light can be fixed practically anywhere: On the table, around a picture frame or on a wreath. And there's no tripping hazard!
See our complete range of fairy lights.
Light elements to put up around the house

See our complete range of Christmas lights.
Get more Christmas inspiration here:
Skeleton Loader

Skeleton Loader

Skeleton Loader

Skeleton Loader
---



I'm always looking out for new trends, true to the motto: «Decorate in a style today everyone will want tomorrow». As I have to take it down a notch at work, I express myself in my own home. It's where you'll find curiosities, collectables from faraway places and handmade things side by side. Interior design should always be personal and authentic – just like you are. 
---
These articles might also interest you
Skeleton Loader

Skeleton Loader

Skeleton Loader

Skeleton Loader

Skeleton Loader

Skeleton Loader