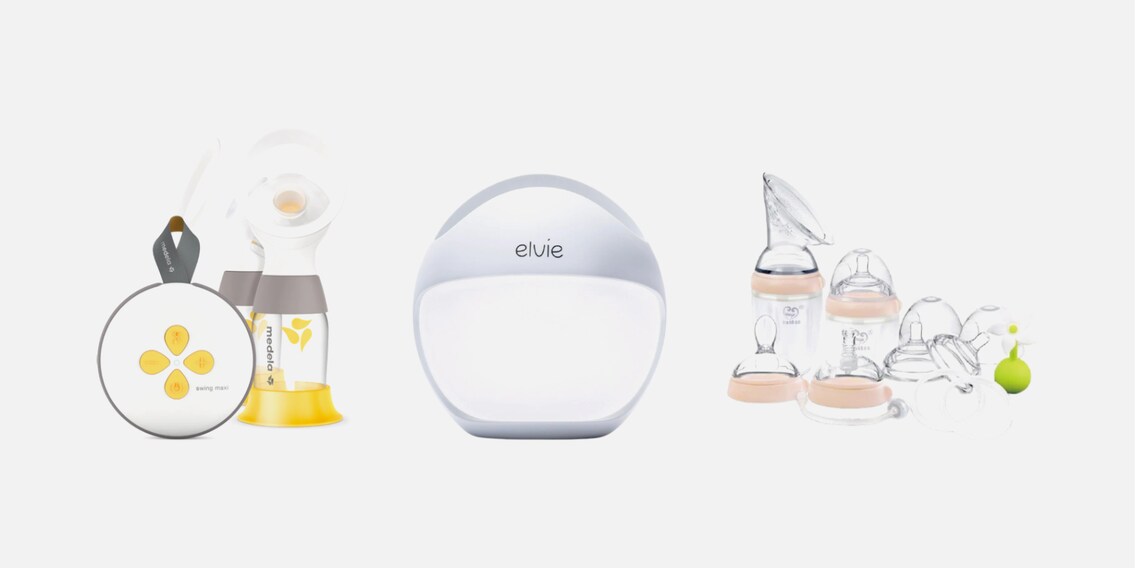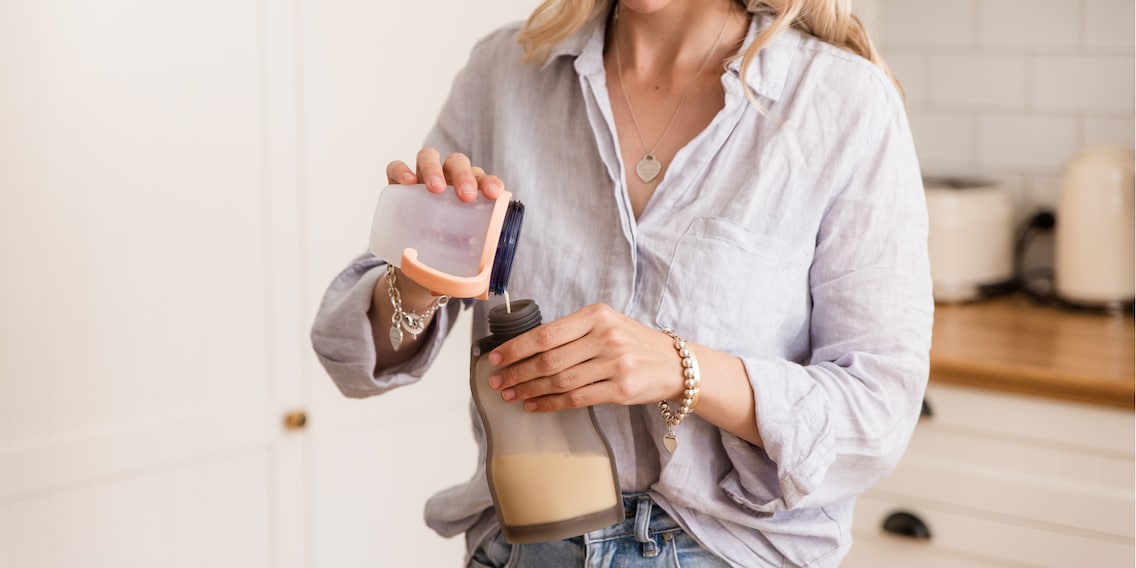 Haakaa milk bags are reusable, cool and freezer safe.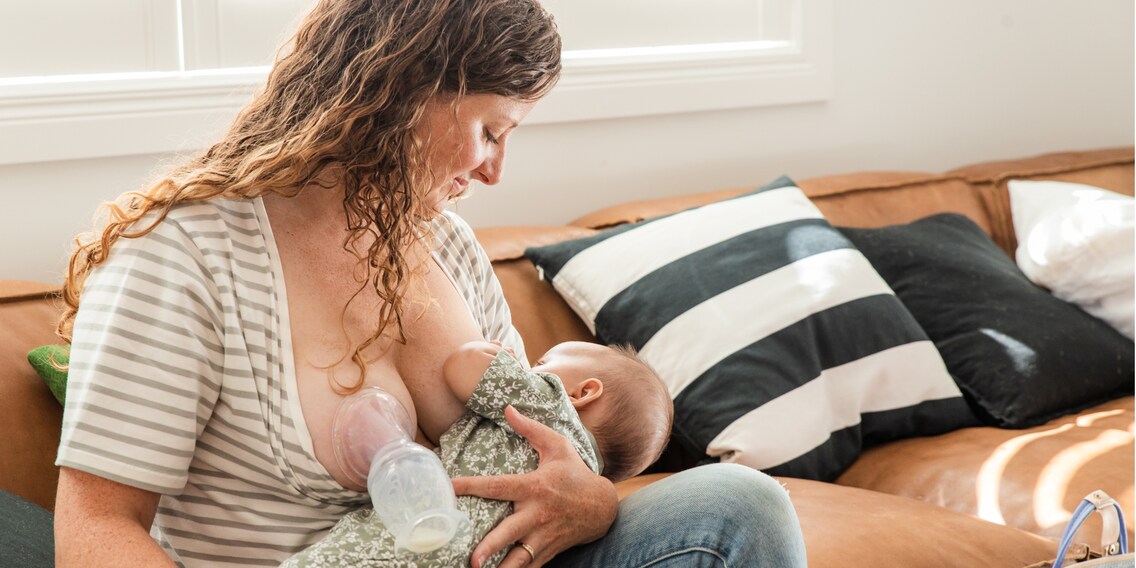 Haakaa breast pump without manual pumping.
Breast pumps by Medela, Elvie and Haakaa with different technologies
You're a new mum and want to pump breast milk? Keep reading to find out more about three new breast pumps that work in different ways.
Medela – electric double breast pump
Medela's Swing Maxi double breast pump is quieter than previous models, according to the manufacturer. This breast pump scores with its compact format, quiet operation and is equipped with the proven two-phase expression technology, which imitates the baby's sucking rhythms. Thanks to the integrated rechargeable battery, the Swing Maxi manages six pumping sessions in one charge.
Check out all Medela products.
Elvie – wearable breast pump with silicone bag
Elvie launched electric breast pumps in 2020. This year, Elvie presents a portable silicone breast pump. This breast pump is discreet and can be worn under a bra, as the electric model. According to the manufacturer, this breast pump works by squeezing the silicone bag to create a natural suction force. This allows you to pump up to 120 millilitres of milk. In addition, Elvie is bringing a reusable milk collection cup to the market.
Go to our full range of Elvie products.
Haakaa – breast pump without manual pumping
Haakaa is a New Zealand-based company that uses organic materials such as silicone, bamboo or natural rubber and – in creating reusable products – generates as little waste as possible. They carry affordable breast pumps, teething rings, infant dishes and more.
Haaka's breast pumps have no cords nor batteries and no manual pumping is required. The Haakaa breast pump sucks tight and leaves your hands free. The breast pump isn't made of plastic, but food-grade silicone. You can't imagine how this works? Here's a demonstration video.
A highlight is the ladybug breast milk collector, which you can use instead of a nursing pad: the milk isn't lost in the nursing pad, but can be used afterwards.
Haakaa's refrigerator and freezer-safe breast milk bags are reusable.
Check out all Haakaa products here.
---



I love travelling and getting to know new countries and cultures. Of course, trying local foods is a must when I'm abroad. When I'm at home, I enjoy spending time with my friends and family and playing the board game Brändi Dog. *and yes I admit it, I am very bad at losing. As a new aunt, I like shopping gifts for my nephew. My favourite gifts are things parents would never get their kids😊.

My life motto: stay curious and learn something new every day. 
---
---
These articles might also interest you
Skeleton Loader

Skeleton Loader

Skeleton Loader

Skeleton Loader

Skeleton Loader

Skeleton Loader