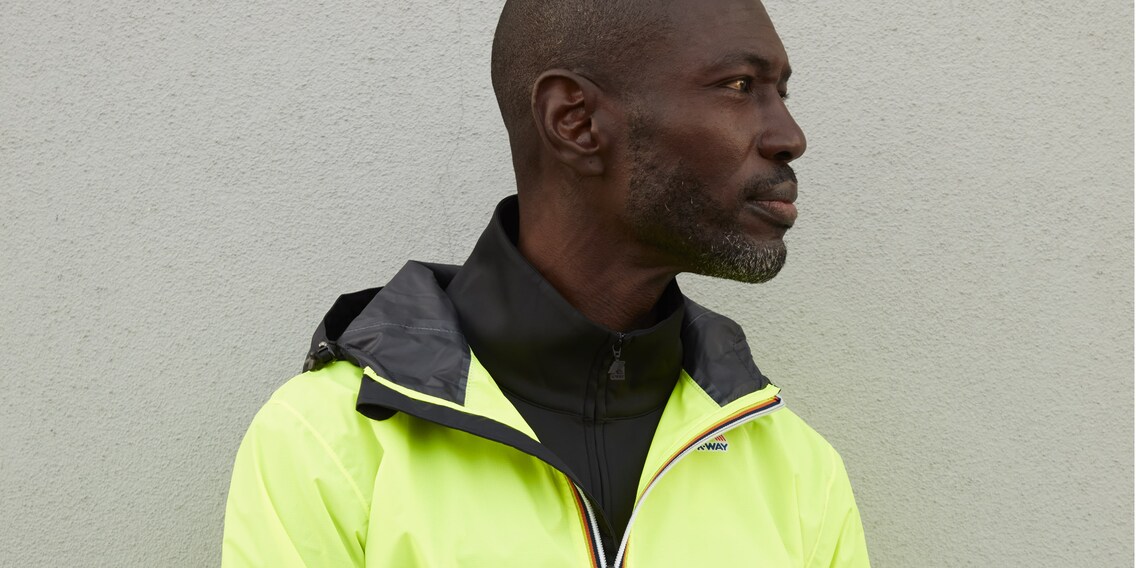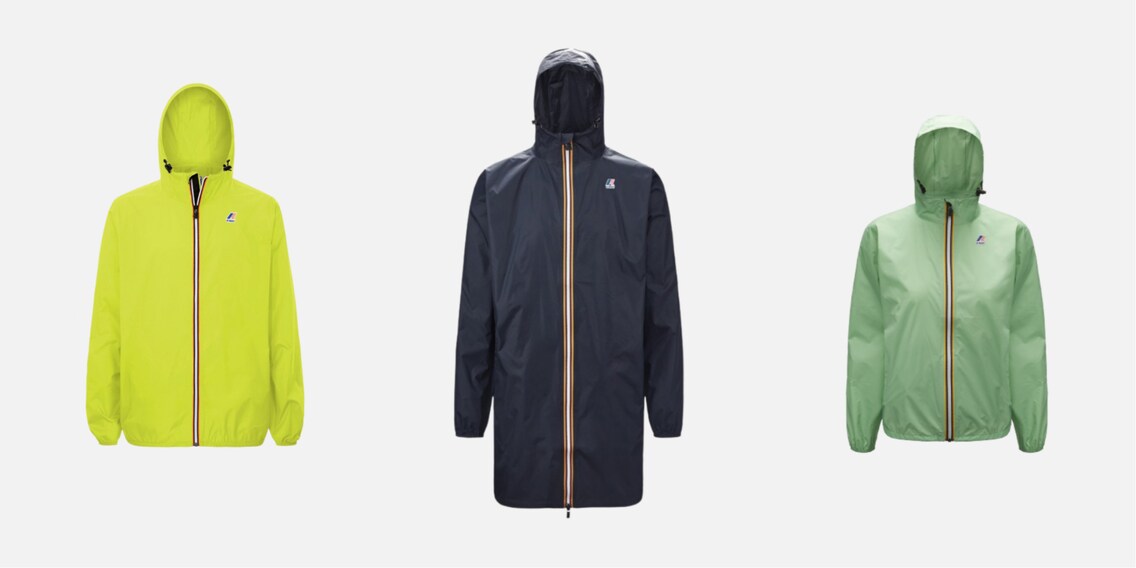 This article was translated automatically.
Brave the rain with bold colours from K-Way
Autumn is approaching. And with it, an end to the beautiful summer weather. So that you don't have to be sad, we show you colourful new products from K-Way. This makes it easy to get out of the house in the rain. Let yourself be inspired.
The classic K-Way jackets are characterised by the fact that they are waterproof and can be stowed very compactly in the side pocket. The side pocket then converts into a belt pouch. Here you can see how quickly and easily it folds up:
Ladies
Click here for the full K-Way dam range .
Men
Go here for the entire K-Way men's range. . Have you wondered what the K-Way name is all about? Me too!
The brand was born in France in 1965 out of a desire for rainwear to be colourful. The founder wanted to offer rainwear that could be worn for all occasions and eventualities (in French: "l'en-cas de"). So that's where the name with the "cas" (pronounced "k") in it comes from.
After the brand had an absolute high until the 80s (they even outfitted the athletes of the French Olympic team), they fell into oblivion a bit.
Since 2004, however, the brand has been revived by an Italian group. Since then, the distinctive design has been reinterpreted by designers such as Marc Jacobs or the Petit Bateau brand.
The brand remains true to itself by relying on its core characteristics: Rain jackets in pop colours.
---



For as far back as I can remember, I've been in love with colours, shapes and fashion. I also like ice cream (from a certain shop in particular), people (from all regions) and sunshine (any place in the world).
---
---
These articles might also interest you
Skeleton Loader

Skeleton Loader

Skeleton Loader

Skeleton Loader

Skeleton Loader

Skeleton Loader