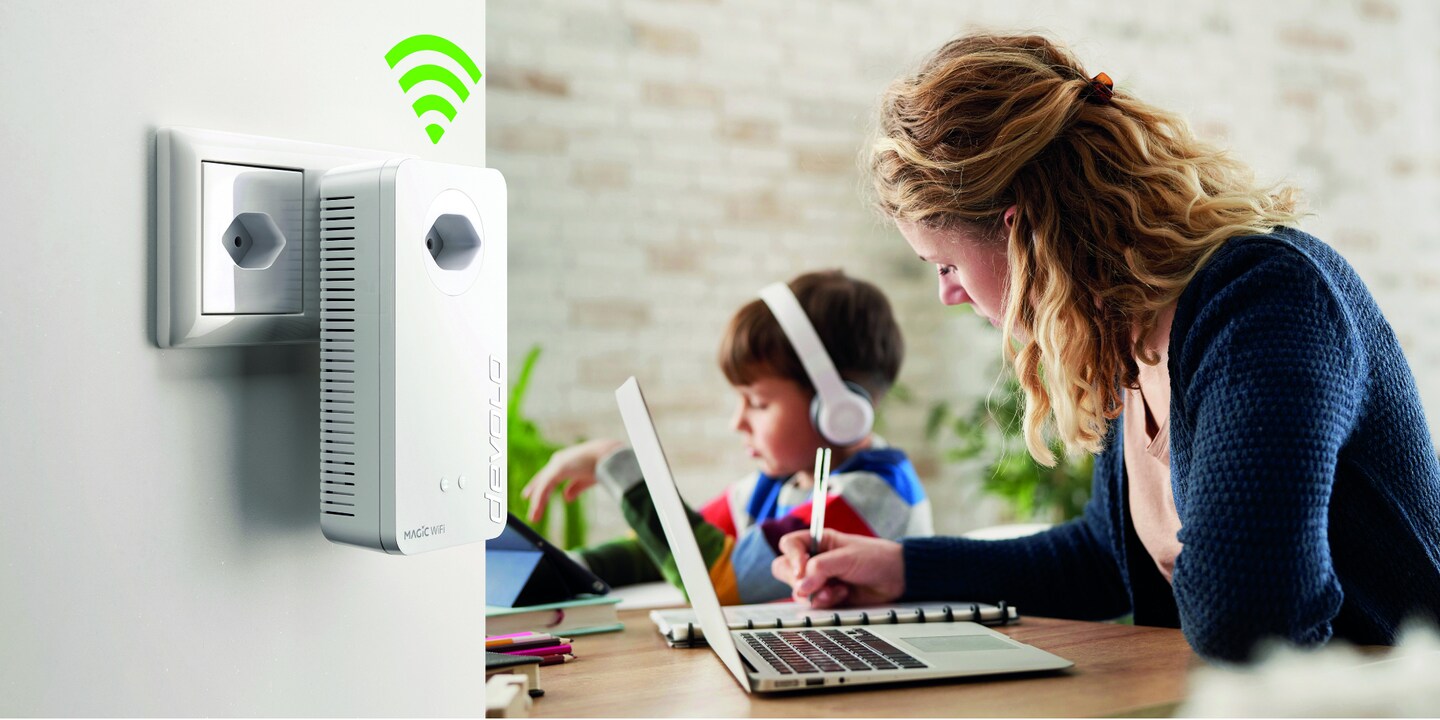 A world first from devolo: the Magic 2 Powerline, now with Wi-Fi 6
Devolo is officially the first manufacturer to launch Powerline adapters with Wi-Fi 6. This allows you to stream, game, or google new recipes at even higher speeds on more devices at the same time. As usual, we're offering the latest generation of Powerline adapters as single items, starters or multi-room kits.
The popular Magic Powerline adapters are getting an update, enabling up to 1800 Mbps wirelessly thanks to Wi-Fi 6, 50% more than previous Magic 2 adapters using Wi-Fi 5. An important component in the sixth Wi-Fi generation is OFDMA (Orthogonal Frequency Division Multiple Access). The feature increases the efficiency of data transmission through flexible use of channels and their division into smaller units. This lowered latency, which is especially important for applications such as gaming. As usual, signal distribution throughout your place is done via a power line using the G.hn standard at up to 2400 Mbit/s. If you prefer to connect your devices via a cable, the adapters also offer 2 Gigabit LAN ports each.
New adapters with Wi-Fi 6
P.S.: devolo Magic adapters are compatible with all routers, network devices, devolo Magic adapters and products certified by the HomeGrid forum. Older dLAN Powerline adapters and other HomePlug AV products including the devolo Outdoor Wi-Fi Powerline adapter are not supported.
devolo? Find the entire range here.
---

=Rand(10)
---
---
---