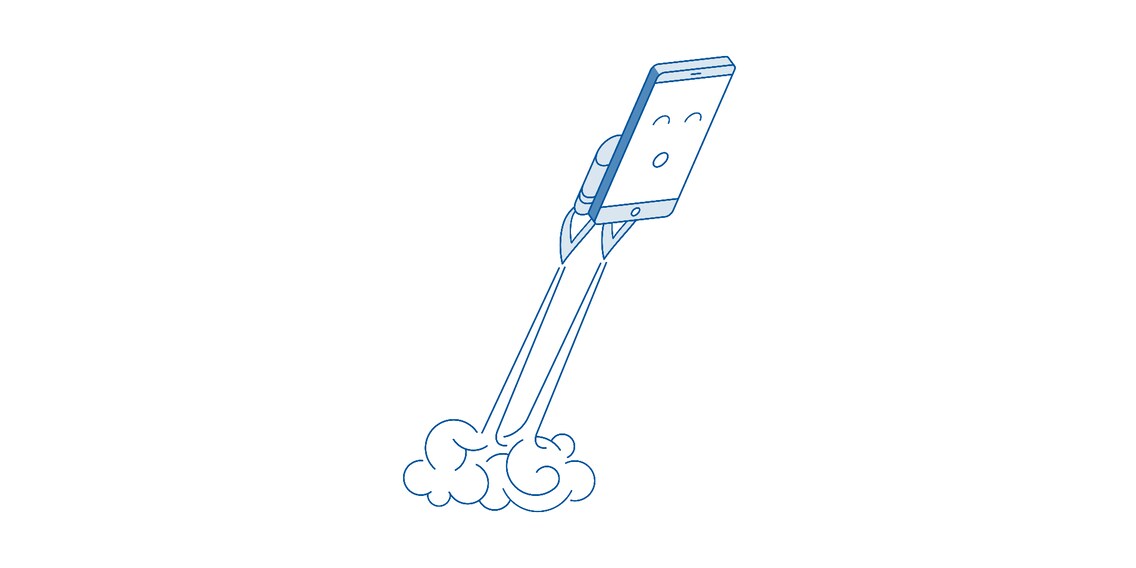 5G network now available for digitec connect
The time has come! With the 5G option, you can now surf the 5G network for 8.– per month with your digitec connect mobile subscription.
Many of you have asked us when the mobile subscription would be running on the 5G network. We strive to give you the best possible subscription, so we kept at it. Starting today, you can use Sunrise's 5G network with our 5G option. This step is taking our mobile subscription to the next level and catering for your needs.
How does digitec connect's 5G option work?
If you already have a digitec connect subscription, simply activate the 5G option in the use area of your Cockpit to surf the Sunrise 5G network right away. Should you no longer want to make use of this service, simply deactivate it in your Cockpit. From the following month, you'll no longer be charged for it and will go back to surfing the 4G network. You can use the 5G option as a private customer and also as a corporate customer of digitec connect.
When you activate the 5G option, it always initially runs until the end of the month. After that, you decide yourself if you want to extend automatically for one month or not. With the launch today you can test 5G for the next two days for only 53 centimes until the end of April and decide yourself if you want to extend automatically in May or not.
Are you already using our MultiSIM offer and have several devices connected to your digitec connect subscription? If so, you can surf the 5G network with all your devices once you've activated the 5G option for your mobile subscription. For more info on our 5G option, see the following Help Centre article.
Does it make sense for me to get the 5G option?
Obviously, you need a 5G antenna nearby to use 5G. Take a look at the current network coverage on this Sunrise map. What's important to know is that the map only applies to the outdoors. The connection in your home may be poorer due to the construction of the building or other factors. It's best if you just test the 5G option for a month. There's no notice period for the 5G option and you can activate or deactivate the service yourself.
Once you know where you can surf on the 5G network, there are definitely some advantages. One of them is upload and download speeds of max. 2 Gbit/s. The speed may vary greatly depending on the environment. In addition to speed, latency is also a major advantage of 5G. Meaning that the response time on your phone is very fast. This is particularly noticeable when you're browsing the Internet. Websites respond faster and you can enjoy a smoother surfing experience.
Finally, you'll also need a 5G-enabled mobile phone. I'll get back to that later.
Which devices let me use 5G?
Not all mobile phones are 5G-enabled. In order to surf on the 5G network, you need the right mobile. What's important to know is that 5G in Switzerland doesn't necessarily work on all 5G-enabled mobiles. After all, there's more to it than simply inserting a 5G chip. The biggest problem is the software. The device must be able to send and receive certain parameters to function on the Sunrise network. Not all manufacturers have enabled these configurations on their devices for the Swiss 5G networks. This means that both the manufacturers and providers must first test and approve the devices to ensure emergency calls can be made over any network, for example. We're working closely with Sunrise and the manufacturers to offer even more 5G-enabled phones with the digitec connect subscription.
Here's a list of all smartphones that already work flawlessly on the Sunrise 5G network:
Don't know our digitec connect mobile phone subscription yet?
The digitec connect mobile phone subscription is equally attractive for both frequent and infrequent users. Why? Because subscription costs aren't fixed but adapt to your individual use.
3 GB of inland data a month with 1 GB of roaming data in the EU/USA included.
Unlimited calls and SMS/MMS to all Swiss networks (value-added services excluded).
Base fee of 25.– per month. Starting at 7 GB, you unlock an inland data flat rate for CHF 49.– (for 4G).
No minimum contract duration or activation fees.
Benefit from additional data with the Family + Friends option.
With eSIM and MultiSIM option.
Payment by credit card available.

On the Sunrise network

Simply register online with your digitec or Galaxus account at connect.digitec.ch.
Any questions or feedback? How do you like digitec connect? Thanks for letting us know what you think! Join the digitec connect community exchange here.
---
Almost anything can fascinate me, I'm always open to new experiences. That's why I'm in exactly the right place, discovering and exploring new and wonderful products and communities every single day.
---
---
These articles might also interest you