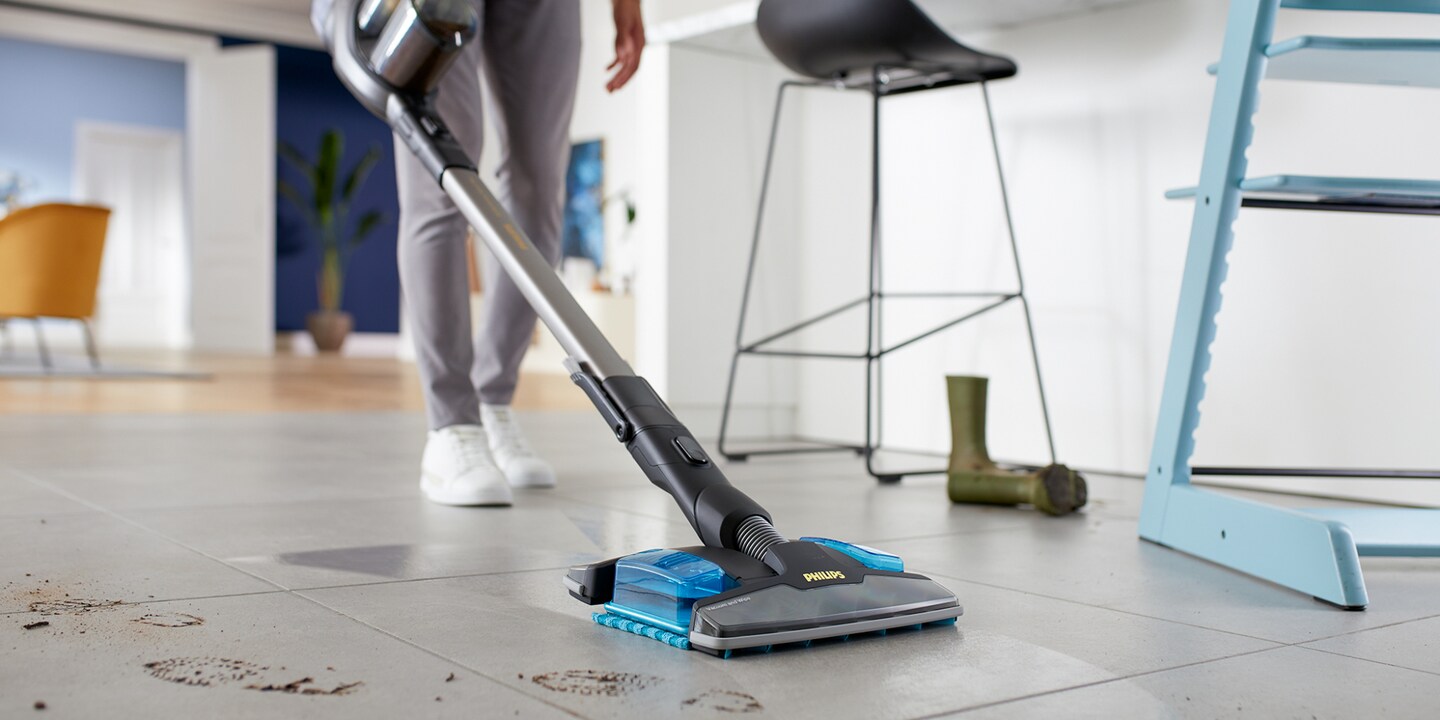 360° vacuum and mop by Philips

Starting now, you can leave your regular mop in the cupboard without thinking twice. Philips presented its first cordless vacuum cleaner with a mopping function last year. Meanwhile, the device has been revamped. The new-and-improved version sports the name SpeedPro Max Aqua Plus. Find out all you need to know about it right here.
The Dutch brand launched its first 2-in-1 cordless vacuum cleaning device a year ago. What's already standard for most robot vacuum cleaners, is something of an innovation when it comes to cordless vacuum cleaners: mopping and vacuuming in one step. According to the manufacturer, the new XC8347/01 can even manage this in one pass.
Some key facts:
Battery life up to 80 minutes in eco mode / up to 28 minutes in turbo mode
Vacuum-cleaning and mopping
Suitable for floor surfaces up to 125 m²
Scope of delivery: Vacuum and mop nozzle, 360-degree suction nozzle, mini turbo brush, replacement filter, long crevice nozzle
What its predecessor XC8147/01 occasionally struggled with is no longer a problem for the XC8347/01. The new Philips cordless vacuum cleaner removes dirt and sticky stains with every pass. The special aqua nozzle vacuums and wipes from both sides, regardless of whether you move the nozzle forwards or backwards. This is to give you an even easier and more efficient floor cleaning experience. The flexible, double-sided aqua nozzle automatically directs its full suction power to the side that is vacuuming. According to the manufacturer, you can simply add your favourite cleaning product and remove up to 99% of bacteria.
As with many other Philips cordless vacuum cleaners, the 360-degree suction nozzle is included. The nozzle picks up dirt and dust from all sides. The built-in LED light in the nozzle helps you reach and remove dust particles even in corners that are hard to get to.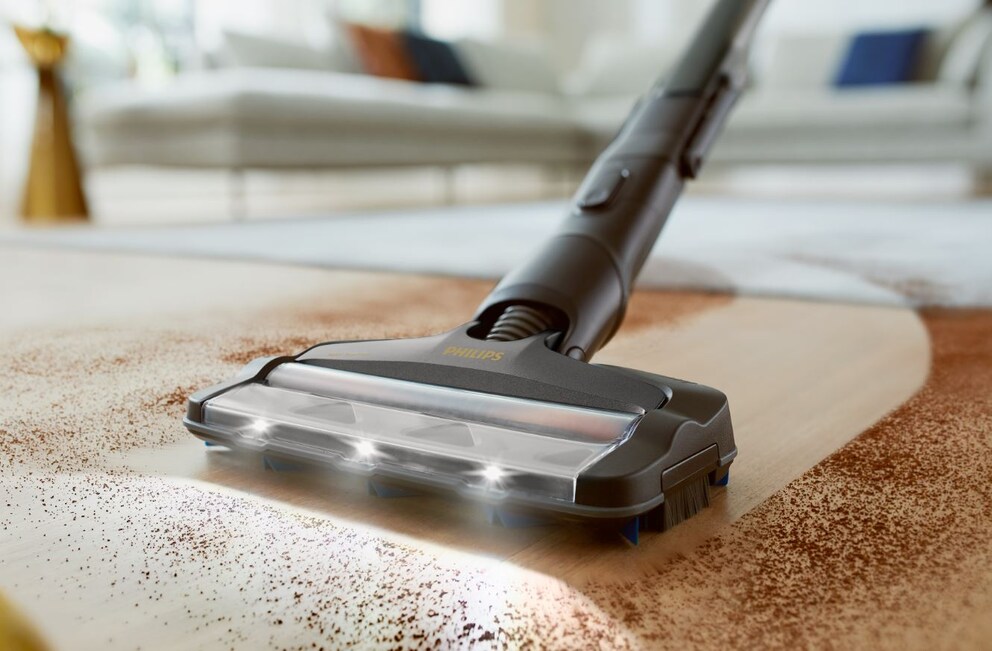 ---
---
These articles might also interest you
Skeleton Loader

Skeleton Loader

Skeleton Loader

Skeleton Loader

Skeleton Loader

Skeleton Loader